Kitchen remodeling is known for its time-consuming and expensive process. It is easy to feel overwhelmed since it involves tons of work. From selecting the design style, selecting materials, to communication with contractors, kitchen remodeling can be a mix of excitement and challenges. To achieve the best kitchen design, you need to find the right tool that can elevate the job while achieving the best result. Here, you'll meet kitchen rendering. Fortunately, 3D kitchen rendering can give you a flawless kitchen by using state-of-the-art technology.
There are various merits of using kitchen rendering. Before naming them, we'd like to start from the design styles of kitchen.
Exploring Kitchen Design Styles
Kitchens come in a diverse array of styles, each reflecting a unique personality and functionality. Understanding each design style can help you select a suitable kitchen for your home. Today, we categorize kitchen design styles by the layout.
Island Kitchen
An island kitchen, also known as a kitchen island, is a design concept in which a freestanding countertop or workspace is positioned at the center of the kitchen, detached from the surrounding walls or cabinets. It typically provides additional countertop space, storage options, and can serve as a multifunctional area for cooking, meal preparation, and socializing.
One of the main advantages of an island kitchen is the increased workspace it provides. The extra countertop space can be highly beneficial for meal preparation, cooking, and baking. It allows multiple people to work simultaneously in the kitchen without overcrowding the main cooking area. On top of this, an island kitchen often incorporates storage options underneath the countertop. However, an island needs sufficient space in the kitchen area to be implemented. So there is the space requirement. Also, Islands with built-in appliances like sinks or stovetops may require extra maintenance and cleaning.
This is a kitchen render we created for a private property in Florida, USA. The island kitchen is located on the first floor in a two-story villa. The camera angle we used is a classic view that highlights the key features of the design. In the view, the island is the focal point, and the natural light touches the whole kitchen from the large window. To enhance the realism of the 3D render, small details and finishing touches are meticulously incorporated.
For more information regarding to this project, please check the full case study here.
L-shaped Kitchen
The L-shaped layout has a natural and efficient workflow. This could be one of the reasons that L-shaped kitchens are perfect for smaller accommodations. It features a layout where the kitchen's workspaces and elements are arranged along two adjoining walls, forming the shape of an "L." This design maximizes corner spaces and allows for efficient workflow by positioning key components within easy reach.
As stated above, the efficient workflow is one of the standout benefits of L-shaped kitchen. With the stove, sink, and refrigerator conveniently positioned along the two walls, moving between these essential areas becomes seamless. Hence, the L-shaped design is a master of maximizing space. Besides, the open end of the "L" encourages a sense of airiness and connection. This design lends itself well to integrated living or dining areas, creating an open flow between spaces and allowing for effortless social interactions while cooking.
The above is a 3D interior rendering project we created for a condo development in Illinois, USA. In the visual, every detail is meticulously orchestrated to breathe life into this space. As a not large kitchen space, our 3D artists carefully selected realistic materials for this kitchen. Also, the chosen camera angle for this 3D render is purposefully curated to showcase the L-shape and the key features in this kitchen.
U-shaped Kitchen
If you're looking for maximizing storage and workspace while providing efficient access to various kitchen areas in your kitchen renovation, U-shaped is your best choice. A U-shaped kitchen design is characterized by its layout that forms a "U" shape, typically consisting of three walls of cabinets and appliances.
A feature of the U-shaped kitchen layout is its generous workspace. Countertop surfaces line three walls, offering an expanse that accommodates multiple culinary tasks. Furthermore, the U-shaped design ushers in an intuitive zoning layout. Each wall is assigned a task, creating a sense of structure and organization. Nevertheless, while the U-shaped kitchen design holds abundant merits, it comes with considerations. The enclosure of three walls can at times evoke a confined sensation, especially within smaller spaces. So we highly recommend U-shaped kitchen for a larger home.
As you can see the above render is an interior project we did for an apartment in Guangzhou. The kitchen has a medium size and both upper and down cabinets offer adequate storage. A modern kitchen with dark wood and white benchtop as well as a large double-door refrigerator compose the magic space where a kitchen needs.
One-wall Kitchen
The one-wall kitchen design, as the name suggests, condenses all kitchen elements and appliances along a single wall. This layout is a testament to minimalism and space optimization, offering both benefits and considerations that shape its suitability for different preferences and spaces.
At the heart of the one-wall kitchen's appeal is its compact efficiency. By placing everything along a single stretch, from cabinets to appliances, this design maximizes space utilization in tight quarters. The streamlined nature of the one-wall layout encourages a fluid workflow. With all components in close proximity, moving between the cooking area, preparation zone, and cleanup station is effortless. But we believe one significant disadvantages of one-wall kitchen is the restricted counter and storage space. As a result, a potential downside is the absence of a traditional work triangle – the arrangement between the stove, sink, and refrigerator that optimizes efficiency.
In this kitchen in San Francisco, California, USA, the kitchen features a sleek and modern design, with clean lines and a minimalist aesthetic. Dark wood brush this space a tidy and integrated mood.
Galley Kitchen
The galley kitchen design is a layout that embodies practicality and efficiency, characterized by two parallel walls of cabinetry and appliances facing each other. This design, reminiscent of ship galleys, offers unique advantages and considerations that determine its suitability for various lifestyles and spaces.
As to the merits of galley kitchen, the streamlined layout results in a natural workflow. On top of this, upper and lower cabinets make smart use of vertical space, providing ample storage solutions. Additionally, the galley kitchen's linear arrangement lends itself well to integration within open-concept living spaces. However, this design is not a perfect solution for all kitchen. Because of the potential for a confined feel particularly in smaller spaces, galley kitchen may finds itself more versatile in larger homes. Similarly, the galley layout's focus on parallel walls might not easily allow for island incorporation, potentially limiting its versatility.
Another kitchen project in California, USA uses galley kitchen in a large space. You can have the design details in the floor plan.
Peninsula Kitchen
The peninsula kitchen design is a layout that seamlessly blends the best of both worlds, combining elements of an open-concept kitchen with the structure of an island. This design features a connected extension of cabinets and countertops, extending from one of the main walls, often resembling a "peninsula" jutting out into the space. This unique arrangement presents distinct advantages and considerations that shape its appeal within diverse homes and lifestyles.
Functionally, the peninsula kitchen design serves as a harmonious bridge between open-concept living and functional structure. The extended layout offers more countertop space with multiple potential uses. It can serve as extra food prep area, casual dining space, or a gathering spot for guests while the cook works, enhancing the kitchen's versatility. Again, the peninsula kitchen is not idea for smaller spaces.
Rendering Tools for Kitchen Design
In order to see your potential kitchen designs before they're physically implemented, you'll need rendering tools. Of course, you can choose regular design software for your future kitchen. However, some rendering software help you visualize a highly precise facet of interior design. Here are several options that cater to both novice and professional users:
Ikea 3D Kitchen Planner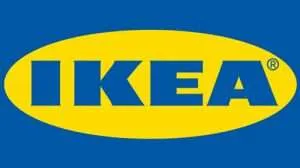 Although Ikea 3D Kitchen Planner may not be the best kitchen rendering tool, generally provides a decent experience for kitchen rendering. The tool offers a 3D interface that allows users to view and navigate their kitchen design from different angles. It provides a realistic representation of the selected kitchen cabinets, appliances, and other fixtures within the virtual space. The only thing worth noting is that the level of detail and realism in the rendering may not match professional software or high-end architectural visualization tools. In all, it's a great choice for getting a general idea of how your kitchen design will look.
Coohom
Coohom is a 3D visualization and design platform that is commonly used in the interior design and furniture industries. The platform provides a range of features and tools specifically designed for creating detailed and realistic kitchen renderings. One good thing of Coohom is its real-time rendering capability. To be more specific, you can instantly see the results reflected in the rendered image as you make changes. Also, there are a large library of furniture such as cabinets, appliances, and countertops that you can choose from. Overall, Coohom offers a comprehensive set of tools and features that make your kitchen rendering experience efficient and visually appealing.
Autodesk Homestyler
As one of the most powerful design and rendering software, Autodesk provides a decent experience for rendering. And the Autodesk Homestyler offers a user-friendly experience for kitchen rendering, particularly for basic visualization purposes. With its intuitive interface, you can easily create a floor plan by placing walls, doors, and windows. The software provides a library of 3D models for furniture, appliances, and fixtures, enabling you to customize your kitchen design with various options. In conclusion, Autodesk Homestyler serves as a valuable tool for visualizing and exploring different kitchen layouts and designs.
ProKitchen
Yes, you can guess from its name. ProKitchen is a professional kitchen design software that is widely used in the kitchen and bath industry. It is specifically designed to assist kitchen designers, remodelers, and manufacturers in creating detailed and realistic kitchen designs. It's important to note that ProKitchen is a professional-grade software. Thus, it requires some level of expertise and familiarity to maximize its capabilities. Taken together, ProKitchen is a powerful and feature-rich software solution for creating professional kitchen designs.
Midjourney / Stable Diffusion /AI
No one can deny AI's power in creating renders today. No matter Midjourney, Stable Diffusion, or other AI drawing engines, they will generate wonderful kitchen renders with accurate wording instructions in a minute or second. While people are enjoying the incredibility of AI, there are still limitations that cannot be ignored. While AI can generate realistic renderings based on existing designs and patterns, it may struggle with creativity and originality. Meanwhile, AI in kitchen rendering relies heavily on pre-existing data and algorithms to generate realistic images. However, it may struggle to adapt and respond in real-time to user input or changes in the design. Overall, AI in kitchen rendering has made significant progress, but it still faces limitations in terms of real-time interaction, creativity, materials and textures, and more.
Conclusion
Amidst the journey of envisioning the perfect kitchen, the role of 3D kitchen rendering emerges as an invaluable tool. Whether you're remodeling your kitchen or building a new one, the first thing to confirm is the design style of your new kitchen. In this article, we introduces different kitchen design styles and their features. We believe you'll find the perfect solution for your kitchen. Meanwhile, some kitchen rendering tool can give you a hand when renovating your kitchen.
If you need professional kitchen rendering services, please don't hesitate to contact us. AIMIR is an architectural visualization company who have been delivering kitchen rendering and interior visualization services since 2006. With the magic of 3D rendering, we bridge the gap between imagination and realization, helping you make informed decisions and adjustments to bring forth the most impeccable design.