FREQUENTLY ASKED QUESTIONS
WE ARE CONTINUALLY IMPROVING OUR CUSTOMER SERVICE
In this section, we listed the most common questions that always arise before the development of any 3D project. These questions covered trust & confidentiality, pricing, cost, timeline, work methodology, payment method, etc.
If you are interested in working with us and still have any questions, do not hesitate to call us and we will solve it as soon as possible in the most effective way.
LET'S ENJOY WORKING TOGETHER WITH AIMIR.
A professional, serious, and honest relationship is always the fundamental for a healthy, mutually beneficial cooperation. That is why, to avoid confusion and ensure that everything is developed in the most effective way, we make sure that all processes of 3D visualization are completely clear between both parties, minimizing any potential inconvenience that may arise in our communication.
"AIMIR CG has provided our firm with many high quality renderings in a timely manner. Communication and direction with AIMIR CG is extremely accurate, and we look forward to continuing our cooperation in the future. "
Client reviews like this one are what makes us improve and strive every day to get the best results in every project we do.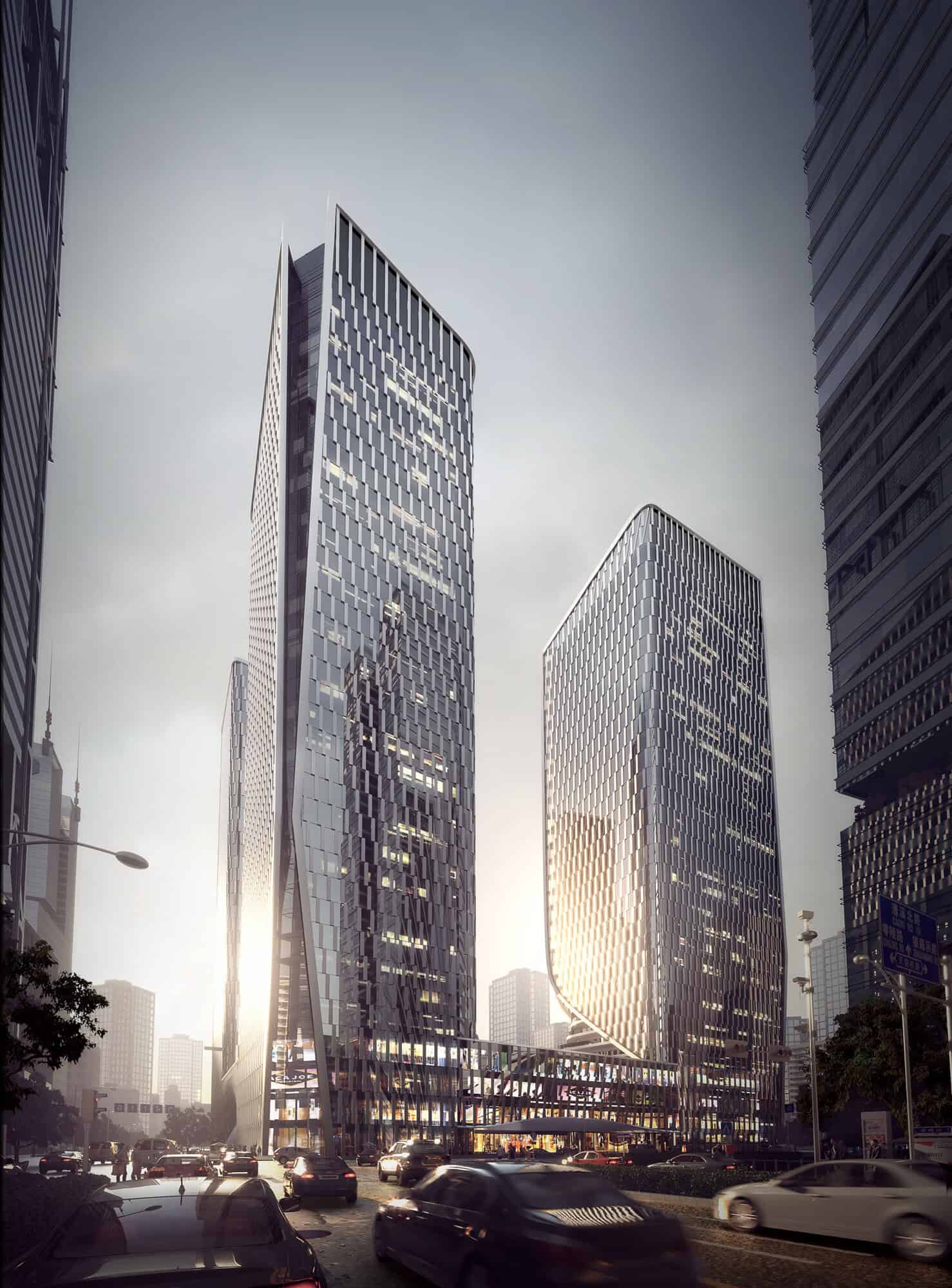 How do we start?
Tell us about your upcoming project and the number/length of images/videos using the brief form at:
and then we will advise you in a quick and professional way to analyze and resolve all the issues that may arise, and develop a budget shortly without commitment. If you are interested in our proposal, we will then be ready to start… Now you could send us an email to [email protected] or call us at +86-13726857655
What information is needed to get started?
Any information about your project is helpful. 3D Models, CAD files (floor plan, elevation, site plan) will mark a great start. If you only have rough sketch of the ideas, or drawn floor plans and stuff, we can also work them out.
Do you have an office in our city? Can you send someone to our office for a preliminary discussion about the project?
Our modus operandi is mainly virtual, and that is the way we do our business in the past 17 years. All communication, with regards to the project, takes place through the internet, and this means briefing, project management, file exchange, previews and delivery can be initiated virtually from anywhere with ease.
Don't you worry. All of us can choose what's best for our communication, whether it be through email, by online chatting apps or teleconference
Do you have any guarantee for the security of my data?
Yes.
The guarantee is promised by our strict adherence to non-disclosure norms. An Non-Disclosure Agreements (NDA) with clients will be signed on request and with our employees internally. Data security is considered utmost task and precaution will be taken seriously. Whatever it takes, we will apply every necessity to prevent any leaks of confidential information.
How do you work with a company in another country/city without having any direct meeting?
We have been working with our clients worldwide in the past 17 years and haven't found any difficulties working remotely. We will stay tuned throughout the project by emails, Skype, WhatsApp, phone/web conferences and any other ways you prefer. You will feel like working with us at the same table, but with decent distance.
Can I get any client references?
No in most cases.
To protect clients' right of privacy, especially for those with NDA premise, and to avoid intentional fishing, sharing client references would be forbidden in the overwhelming majority of cases.
However, if you can make us believe that you are sincerely searching for the right CG firm, we may share some, except for those that have signed an NDA or explicitly requested confidential status.
Do you have any recommendations/references for a specific types of render?
Yes.
As a prospering architectural visualization firm with 17 years experience, AIMIR usually works with a variety of project – interior and exterior, commercial and residential, single building and master planning… etc. This means clients can ask AIMIR to send some references which we have done before for client's specific needs of renderings or effects.
Who owns the render after it is completed?
Great question. Almost every new client asks this question. The answer is, AIMIR owns the render, but the image is licensed to our clients upon payment in full. We have structured our licensing policy to be as easy as we can. The client may use the image however he or she sees fit. There are no additional costs to change the image. We only ask you to credit us if the image is published somewhere outside your website or future marketing materials. This has never been an issue, but we don't allow our images to be sold to stock photography sites, like Shutterstock or Istockphoto.
What is your working process for visualization?
After 18 years of engaging in 3D graphic projects, we have developed an efficient and streamlining workflow that has been fully tested. Please see here for our standard workflow. Please note, our clients are fully involved in every stage from modeling to post-work rendering, so that your voice will be heard clearly and accurately.
How do you organize work ? Do you have a set workflow ? Please explain in detail starting from receiving our model.
Usually, most projects are presented to you in five phases.
Modeling drafts to confirm the model and view angle, then angle & model revisions.
Rendering drafts in low resolution to confirm lighting, material, color, landscape, and general feel
Final drafts for improvement and detail elaboration, then approval on the final images.
.Final delivering high-resolution images without AIMIR's logo.
In order to serve our clients better in the future, AIMIR always look back at the whole project when it's closed, we will provide our clients' a Project Summary and Survey after delivery within a month.
A graphic explanation for you to easily understand the process: AIMIR's Workflow
How do you handle feedback?
We take online feedback as an integral part of our work. Email communication, online feedback submission or messages in social media platform give us the opportunities to smooth the process, reduce frictions and make corrections on time. This "real-time" feature is part of the outshining edges of CGI services. Also don't forget to ask if corrections will be charged.
What software do you use?
Our 3D artists have been keeping themselves up to date with the state-of-the-art technology. There is plenty of cutting-edge 3D Rendering software out in the market. V-ray is commonly used for rendering, 3Ds Max for modeling, and obviously Adobe Photoshop for some post-work.
Different software has it own edges judging from different aspects. But all in all, our 3D artists has been keeping themselves adapted to the time, when we learn and hone our skills for better 3D work. We keep utilizing new technologies to visualize every idea by our best.
What file types can you accept?
We can accept most file types like .MAX,  .SKP,  . FBX,  .OBJ,  .3DS,  .3DM,  .RVT,  .STL, . DAE, & .DWG are all great.
Will we get to see the work you are doing before the final product?
Absolutely! That's the main point of our mission. We care about representing your vision and designs as accurately as possible. Most projects are presented to you in four phases:
Model stage – To make sure that we create the correct architectural geometry and proper camera view as desired
Render stage – All lighting, textures and materials are applied accordingly
Amid the entire process – All of your mark-ups executed
Final production – Output of high resolution images
Too often we find clients eager to make revisions that are not the major direction in the present stage; for instance, clients mark up numerous places where they want textures and lighting to be applied, only that we are still in the modeling stage.
Doing the right thing in a specific time will make things easier later. We don't mind a few more rounds of revision but our mindset is to make everything smooth and avoid back-and-forth.
What if our designs or plans change after you have started rendering?
If I can provide you 3D model, should the cost of the 3D model be excluded?
However, most of the 3D models cannot be used directly due to the compatibility issue, as they need more tuning or sometimes have to be converted into compatible format in our rendering software, making sure the model is available to render.
We can offer a discount if the model provided can be used directly. Here is an instruction on Standard 3D Model which briefs you our charging policy on 3D models. If your 3D model meets the conditions, especially the first condition, we're willing to exclude the cost for the available modeling.
Who will I be talking to ? A manager or the person actually doing the renders ?
A project manager will be of assistance throughout the project, with coordination between you and AIMIR's render team.
What are the available means of communication to reach you?
All official communication must be done via email for the record. However, you can also reach us via Skype, WhatsApp, Line, WeChat, etc. We can also hold online meetings where we can share screens using Skype, Zoom, GoToMeeting, Bluejeans, Webex, or whatever you prefer. You can also call our mobiles directly. Anyway, there is no gap between us!
You might also be interested in 9 Tips on Providing Efficient Comments During Architectural Visualization Process.
What are you working hours ? I am based in Oregon and don't want to have to comment at 3am in the morning.
AIMIR respect our clients' working habits, since we advocate a healthy working status. We'd like to communicate with clients at the time frame when they feel comfortable, except for special situations such as insufficient production time.
Our working time is from 9 a.m. to 6 p.m. CST, Monday to Friday. Of course, we work overtime for urgent projects.
How does the project file achieve exchanging?
You → AIMIR
For any file that has a small size of 10Mb or less, you can send it as an email attachment. Else you can use third-party applications like Dropbox, Wetransfer, or your FTP through which sharing of large files is possible.
AIMIR → You
We commonly use Janguoyun (a cloud drive) as third-party applications medium of transfer. The link will be provided to you, through which you can easily access and  download the files . Dropbox and Wetransfer could also be used as per the client's convenience.
Pricing & Turnaround Time
How much does it cost?
This is always the hardest question to answer as each project is vastly different from one another. Because of this, prices vary a lot depending on the size of the property, the level of customization and the complexity of the design. Our proposals are mainly based on the workload we undertake and on our client's requirements, we cannot go with a fixed flat rate for different projects. But we can provide a ballpark price. Or if you are looking for a more specific  estimate, you can forward the project files to us or fill in a brief form :
You will be receiving our professional feedback within 24 hours for a free estimated proposal.
How much time would it take to finish my project?
This is similar to the question of project price. First of all, a precise project due date should be provided. Then, other factors should be considered as well, such as the number/length/scale of images/video/VR to be produced, customized requirement, and model complexity. Last, emergencies happen.
A simple example: If you need a single house that you already have a complete 3D model of, one image could be finished in a day. Otherwise, if we have to create a building of community clusters for an interactive VR tour based on hand-drawn floor plans, the project will obviously take significant longer.
Also, the more realistic the rendering is expected, the longer it would take, especially for interior renderings. 
Anyway, we would love to provide you a rough idea for general reference:
Rendering: typically 3-5 days per 1-2 images.
Animation: typically 1-2 weeks per minute.
Virtual Reality: typically at least 4 weeks per project.
For more suggestions on project duration, please read our blog on this topic here.
Rest assured that we at AIMIR have the capacity to take over urgent projects with best quality in an efficient way. For detailed information, please talk with AIMIR about the whole schedule, and we can communicate in order to yield the best outcomes.
What's your payment method?
In principle, it's required 50% pre-paid to initiate the project at the signature of contract, especially for new clients, and another 50% at the final delivery.
For regular clients, we can accept full payment at the final delivery.
How do you accept payment?
We accept payments through Bank Wire Transfer and PayPal for your convenience.
What final hi-res size of image and video can I get?
Usually, the standard high res 3D images that we deliver are of 72DPI, Exterior 5,000Pixel/JPG or Interior 4,000 Pixel/JPG, could be applied to print A0 in maximum which is suitable for use in a variety of print media. For video, we provide several common resolutions for options: 720P, 1080P or 4K by 30 FPS. However, if you need any special resolution to be utilized in billboard/cinema, then you need to inform us before the final render production. Moreover, we might charge extra for special requirements.
What type of files can we receive the final production in?
Renderings: any image file (.JPG, .PDF, .PNG, .TIF, etc.)
Animations: any movie file (.MP4, .MOV, .AVI, etc.)
Virtual Reality : can be applied to Windows or IOS system as per requests 
Can you send me your original files?
This isn't something we normally do because of the copyright issue, we have done this for few clients in the past. But we don't have a big problem with it. This is done on a case by case basis. If you would like or need the source files, let us know BEFORE we start the project. In most cases, we will need to adjust the project price.
There's small scale of landscape around the tower, which is currently under construction. We have indication for the vegetation, and will also provide plans and the location. Can you apply according to that? We want it specifically the same as our designs.
Yes. But final effects would not be precisely the same as your designs because of species diversity. Anyway we will try our best to get as close as possible and select 3D models from our plants library, or use postproduction.
Do you only work with large companies for large-scale projects?
 Absolutely NO.
AIMIR don't treat clients and projects differently.
Do you offer free tests?
Yes, under certain conditions.
If you are not sure whether AIMIR can make it happen, just talk to us for a free test!