Nowadays, in addition to asking architectural visualization studios for 3D rendering services, there is another way for house owners to get their home, room and interior design transformed. In recent years, many interior design apps have emerged to help non-professionals to release the creativity of house design. With an assortment of room item options in various apps, you are free to create your own space, decorate your own house, and experiment with different styles. Moreover, a 3D interior walkthrough is also available for reference. Here are 12 recommended free interior design programs for you, most of which are applicable for both mobile and PC.
Best Free Interior Designs Apps in 2023
Price: A free trial or from $4.9 per month.
OS: iOS, Android, Web, macOS, Windows
Homestyler works as an easy and time-saving online interior design tool for both professionals and amateurs, ranking first on our recommended list. You can use it to plan space, arrange furniture and add decorations. You will find whatever you want in this best home design program. After drawing the floor plan in 2D, you will enjoy high-quality 3D renderings, even with complex building structures. It boasts a large variety of room items available, from door and window styles to decorative potted plants. There are different styles and parameters of all elements. You can integrate them, compare and replace them with each other until you get satisfying results. Thanks to the above advantages, it doesn't matter if you have no experience before. Also, it's easy for you to share your work among different terminals. It only has the disadvantage of low working speed and strict requirements for computer hardware.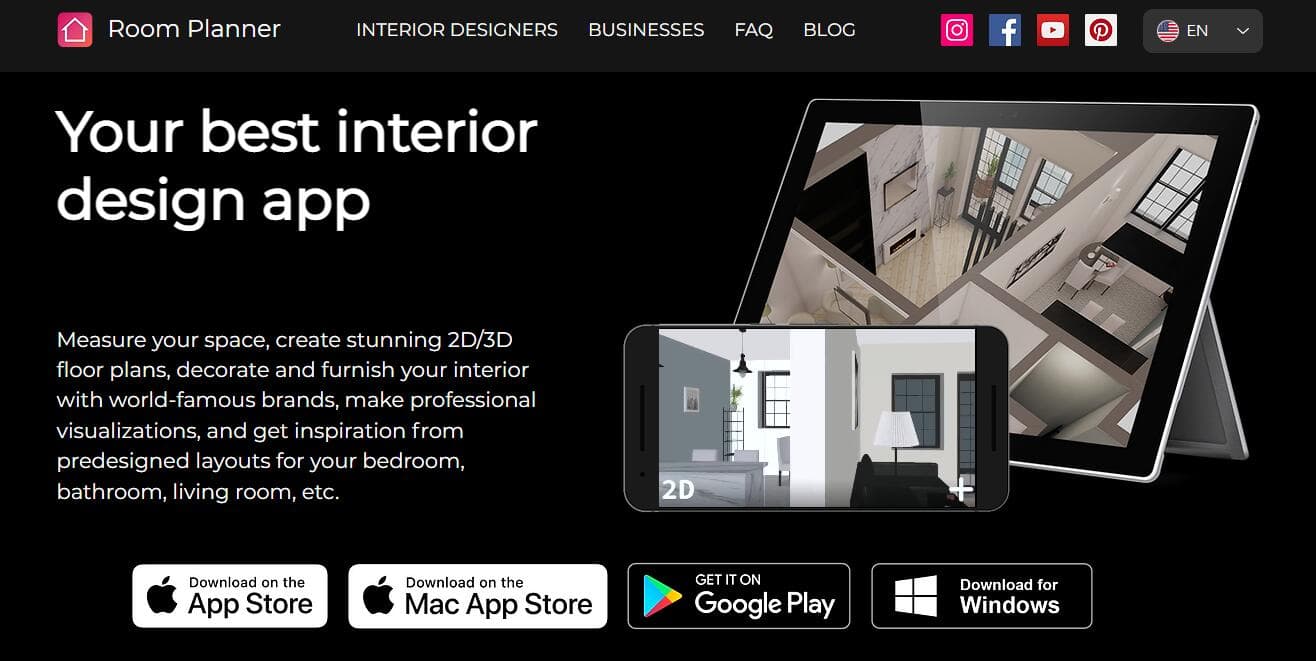 Price: Free
OS: iOS, Android, macOS, Windows
Room Planner is a free home design app for IKEA. This room designer functions 2D/3D floor plans, designed PDF-report, and many other handy tools, featuring convenience and a friendly interface. It enables you to explore ready designs, find ideas, create floor plans, change materials, furnish the interior and customize design. Using a 3D display, you are free to review and modify your design, such as changing the wall color. When you finally finish your work, you can get a shopping list from the IKEA catalog. That is indeed a boon for IKEA fans. You can also pay for a subscription to discover more features if you like.
Price: Free
OS: iOS, Android, macOS, Windows
Planner 5D is an advanced and easy-to-use 2D/3D house design tool. It's convenient for amateurs and beginners to design a house with customizable control buttons as well as full screen and compact modes. You can easily capture professional 3D house designs and edit them without any 3D-modeling skills. It also allows you to freely modify detailed items and all parameters to perfect your designs. Moreover, you can take and view vivid snapshots added with lighting, shadows, and rich colors. However, the utility does not support Microsoft Windows XP. By the way, if you would like advanced features, please register and subscribe to the full version of Planner 5D Interior Design.
Price: Free
OS: iOS, Android, macOS, Windows
HomeByMe is a free interior design app suitable for professionals and beginners. Browsing stunning images in the community make it possible for you to find inspiration and start your own project. You are able to create your design of the whole apartment rather than only one room. Some ready-made templates are also available. After finishing your floor plan in 2D, you can shift the model to 3D to furnish your house. It allows you to express your decoration style by using a catalog of thousands of products from famous brands, such as Wayfair, Crate&Barrel, and RH. And then there will be a shopping list for you. Nevertheless, users need to pay for its lots of features and may mind the difficulty in navigating.
Price: Free
OS: iOS
Housecraft is a free room design app whose focus is on furniture. You can freely arrange the room configurations with a large catalog of furniture. It also enables you to adjust the measurements of the furniture. If you are not satisfied with any object, resize it until it fits! Besides, you can admire objects from any angle and even in any light. However, although it has good support and constant update, it seems a pity that there is still no way to design a photo background and save it. Also, it would be better if the lack of privacy and the limited selection of goods were addressed.
Price: Free
OS: iOS, Windows
Amikasa can be a good choice for you if you plan to redecorate your room using purchasable items rather than stock images. It lets you build, restyle, and redecorate your rooms using furniture, flooring and wall colors from real brands. You can choose your room shape, set exact dimensions and place objects to your liking. 3D visualization achieves to admire the overall effect of your design. However, the cons are limited tools, the impossibility of hand-designing models and a rather complicated interface.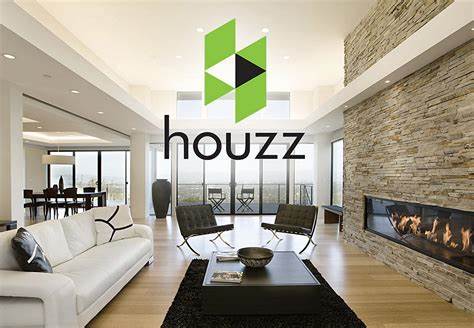 Price: Free
OS: iOS, Android
Houzz is another free house planner for professionals. If you're looking for inspiration for home interiors, Houzz can give a helping hand. It offers a large number of high-definition images of interior design for reference, such as a kitchen, living room, courtyard, bedroom and more, to inspire you to find your favorite lifestyle. In addition, you can also filter by styles, equipment, colors and so on, making it easier to find the style you like. It's convenient for you to purchase chosen items because of links to selling websites.
Price: Free
OS: iOS, Android, macOS, Windows
Home Design 3D is a good choice for home design because it's available for everyone and for free. It boasts an intuitive interface, simple control, a wide selection of furniture and elements with editability. The app for house interior design has to be mentioned that you can even change different lighting methods to see how your room looks like in daylight and at night. It's quite thoughtful to offer this function. By the way, you can attain full functionality in the paid version of the program if you prefer.
Price: Free
OS: iOS, macOS, web
Roomstyler 3D Home Planner is accessible to everyone to design a dream home online for free. It allows you to choose a room layout and drag furniture as well as any other decoration items into your room. Moreover, the objects are from real brands so you can buy them online. After finishing your design, you can check the overall effect from 3D interior walkthrough.
Price: A free trial or from €150 per month
OS: iOS, Android
Roomle is an online room design app oriented to the needs of beginners and amateurs instead of professionals. It's from €150 per month but with a free trial. You can enter any drawing or plan to start your project. It's easy to add and edit furniture and any other appliances when decorating your house. It has the advantage that it displays measurements of walls and furniture when parameters are entered. Also, you are able to enjoy 3D visualization although the quality is not as good as others in this list.
#11. Floor Plan Creator
Price: Free
OS: Android, macOS, Windows
Floor Plan Creator is another free interior design app. It allows you to create multiple floors in 2D, add furniture and edit decoration in 3D. Enabling cloud sync can automatically back up and share plans between devices and users, which achieves multiple people working on the same project. The drawings can be exported to several formats like PDF, despite no way to choose a location to save the files.
Price: A free trial or from $9.99 per month
OS: iOS, Android, macOS, Windows
There is no charge if you use MagicPlan to design no more than two houses. Like any other App, you can create a floor plan in 2D mode and decorate it in 3D. In addition, the App also has a very useful function. That is to help you estimate the materials and costs since there is a customized price list for reference.
Other Frequent Asked Questions
Is there any apps that I can visualize the room?
Most of the home interior planners allow you to select the ceilings, floors, walls, and furniture settings such as colors, materials, and finishes. But if you're looking for one of the best free visualizing apps probably you should try Roomle or Roomstyler 3D Home Planner.
Can I buy the furniture in the interior design programs?
Not always. Most of the home designer applications are used for designing and demonstrating only. However, Amikasa is the right choice if you want to purchase the furniture inside. This free interior design app uses real furniture that you can buy online rather than stock images.
Can I just take a picture of my room and decorate it?
Homestyler is your answer. This free best home design app allows you to visualize and decorate your space with simple drag-and-drop function.
Conclusion
Each of these apps has its strengths and weaknesses, but in general, they're all worth a try. If you would like to create a dream house at your fingertips, the apps listed above are for you to choose from. Just click and enjoy your design tour!
If you need high-quality 3D interior rendering services, AIMIR is always ready to help.