CGI studios provide 3D rendering services to achieve an informative and visually impressive presentation. 3D specialists serve as architects, graphic designers and visual artists, creating 3D works which are widely used in marketing, reporting, media, commercials and so on. For instance, 3D house tour is a very popular service in the building industry. However, such services are considered "expensive" or "overpriced". Do they really deserve it? If you're thinking the same question, or are hiring a CGI team, here are six reasons why 3D rendering services are well worth the cost.
What are 3D Rendering Services
3D artists create 3D renderings with their professional knowledge and under the help of highly-advanced software. To achieve this, they create renderings by using high-tech computer tools, while equipping themselves with related knowledge and skills.
In fact, their work duties range from 3D modeling to giving architectural design suggestions. Doing renderings comes first, but there are also lots of details to fine-tune, for example, the overall planning of the whole project and the confirmation of a small detail. 3D rendering can vary from simple to extremely sophisticated, and the final works can be in various forms such as 2D, 3D, animation, virtual reality, and so on.
Not in the traditional way, 3D rendering services are highly involved in art and design. For instance, a good architectural 3D rendering studio is a place gathering veteran 3D artists and project managers, who are extremely familiar with architecture, design, and visual art knowledge. It can be obviously seen that they devote their countless time and energy to career success. As the saying goes, "No pain, No gain". Their high income is actually down to earth and sensible.
They are Equipped with Professional Knowledge
To create a 3D rendering work involves various aspects of knowledge and skills, so it takes a long time to handle it well. To be qualified for providing such professional services, 3D artists are undoubtedly immersed in this industry. They have to make great efforts to acquire knowledge and master skills, which should take months, years, and even decades. This requires them to invest a fortune in education and courses for such a long time. Therefore, it makes senses that their services are worth the price.
They Spend a Fortune on Software and Hardware
"If a craftsman wants to do good work, he must first sharpen his tools." High-quality CGI works are necessarily supported by expensive 3D rendering software, which can be quite costly beyond your imagination. The price ranges from a few thousand dollars to tens of thousands of dollars. Nevertheless, they cannot even begin to learn and master how to create renderings without software, let alone start a career as a 3D rendering studio.
In addition, powerful devices and computers are equally important, because they enable rendering software to run smooth. Indeed, 3D rendering requires a lot of graphics, RAM and processor strength for the reason that it is a complex creative process.
Also, the more 3D specialists strive for flawless renderings, the more they will need better software and hardware, and thus the more money they will spend. As a result, such efforts are worth the high return. After all, no one want to reap little rewards of all their heroic efforts in their education, knowledge, skills and equipment.
They Keep Learning
The feature of 3D renderings means that 3D architectural visualization studios must move with the times. They are exactly such a group of people who tirelessly keep learning and improving themselves. Despite the education experience in university, they still learn more about rendering software, because there always exist those parts they are not familiar with or even don't know about. Beyond that, practice makes perfect. They can only handle sophisticated and demanding projects when they acquire more knowledge, practice enough and facilitate their skills.
There are not so Many Professional CGI Studios in the Market
It may surprise you, but yes, excellent 3D ArchViz studios are few and far between. As mentioned above, they need a lot of time and effort to complete their education before becoming qualified to offer 3D rendering services. Meanwhile, it also requires a certain amount of initial capital to equip themselves with technical software and hardware. These two points alone have discouraged some people from this field. Not to mention, it makes people feel tired and exhausted to do such a challenging and demanding job. Therefore, it's nothing wrong with "high price".
They Help Improve Clients' ROI
To put it a simply, 3D rendering services accelerate the recognition of the design and sell more. A good 3D rendering can realize an informative and visually impressive presentation, which greatly improves the appeal of the designs. It enables clients to attract more customers and make a deal in a quite efficient manner. For customers, using this service is a one-time investment in exchange for a long-term return. Any time they want, they can use the finished rendering for samples, promotions, portfolios and so on.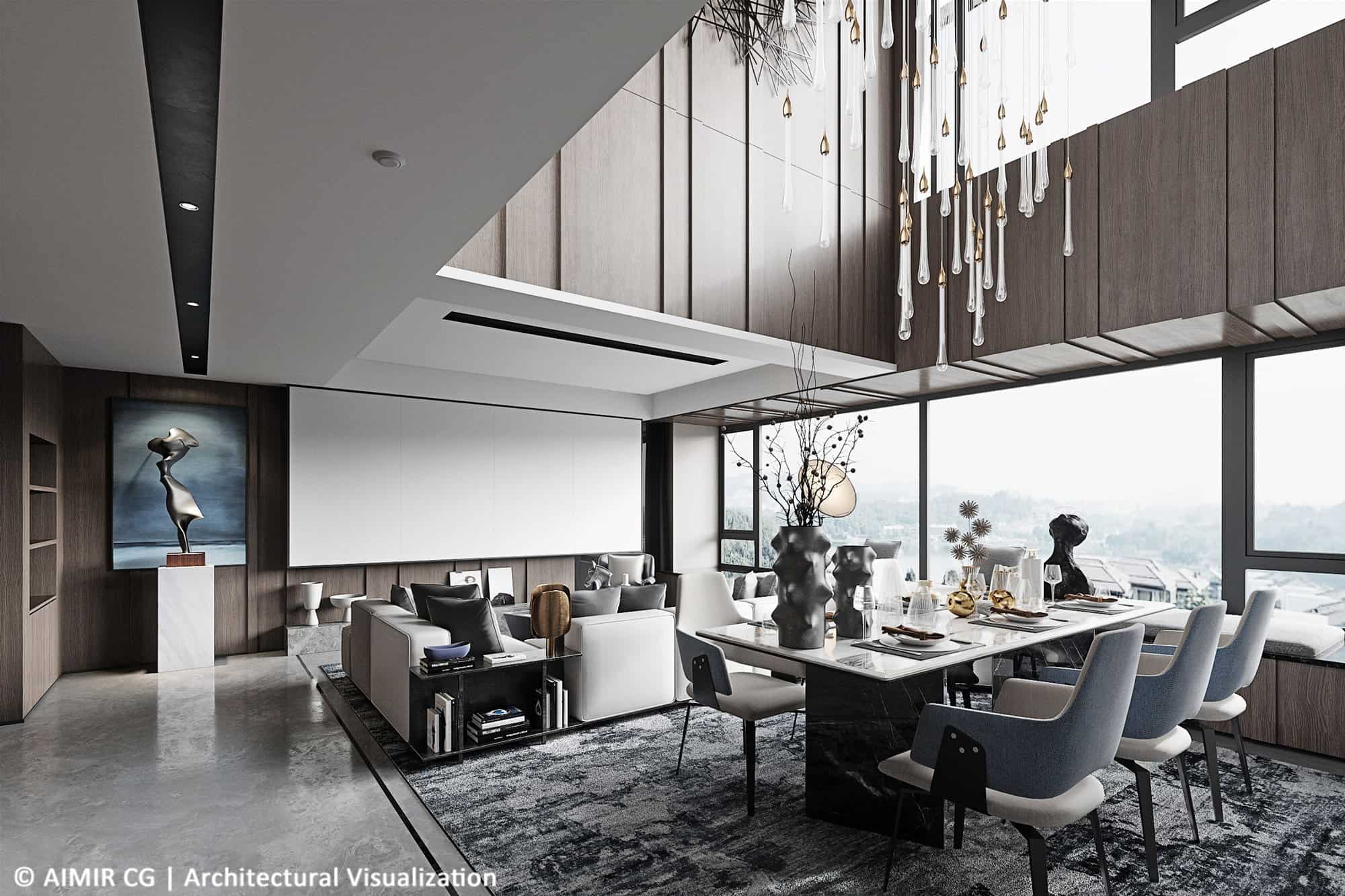 Overall, we hope this blog has articulated the reason why 3D rendering services are "expensive". In short, 3D specialists not only invest their time and money to pave the way to start this career, but are also committed to guarantee satisfying services. If you hire a 3D artist, you will know he really shows the best value of your cost.
AIMIR specializes in providing professional architectural visualization services. If you need photo-realistic 3D renderings for your vision, please feel free to send email to us at [email protected]. We are ready to offer you assistance and expertise at any time.