As architecture are often perceived as cultural symbols as well as works of art, ancient buildings in that conception has certainly integrated the beauty of old-time wisdom and architectural wonder. To illustrate in a broader sense, traditional building represents the essence of cultures relating to folks that spent their generations around. With rich connotation and long history, ancient Chinese buildings imply the then philosophy of architecture, including their layout, structures, shaping, coloring and implicit hierarchy hidden within.
Today, we share with you all together 9 types of ancient Chinese buildings, enjoy.
I Residential Buildings
Where ancient folks sustain themselves in generations. Moreover, they are mostly restrained to regional context. Climate, customs or economy, all could be the key to comprehend different styles.
Guang'an Ancient Town, Sichuang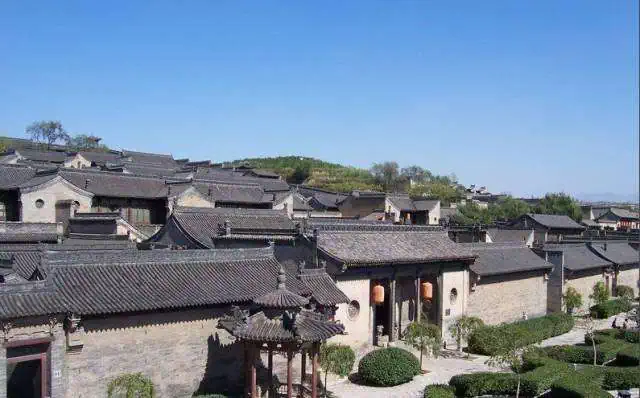 Wuyuan County, Jiangxi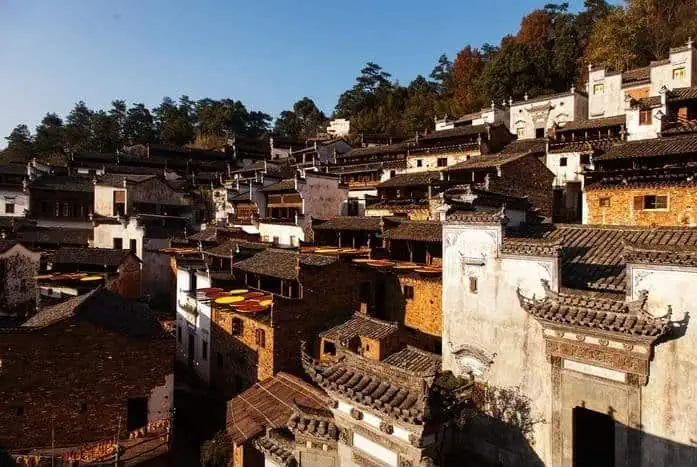 Vernacular Dwelling in Shaanxi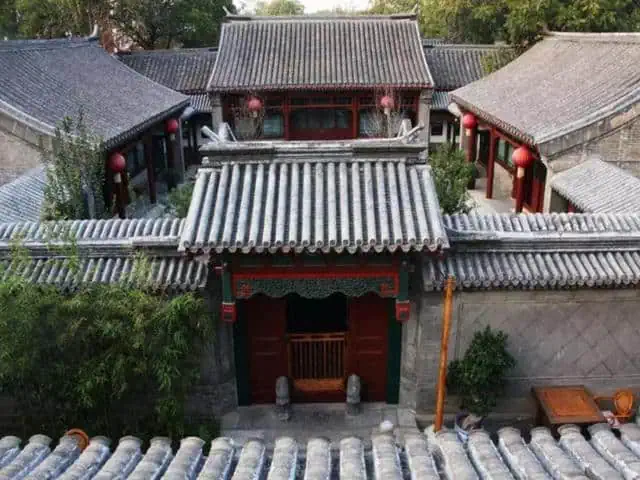 Vernacular Dwelling in Yunnan
Vernacular Dwelling in Shanxi
Siheyuan——Beijing Quadrangle Dwelling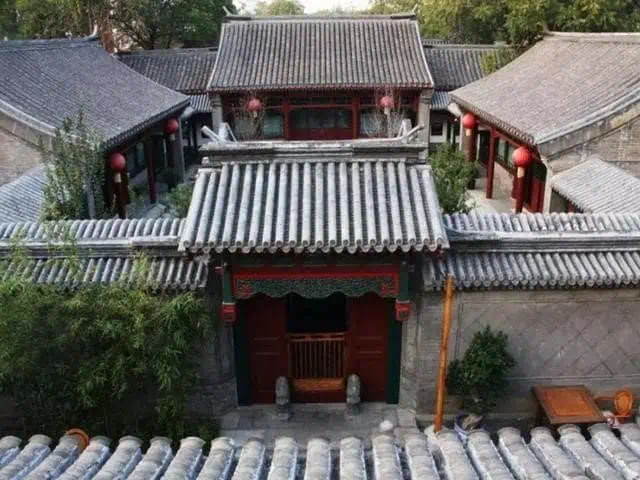 Fujian Earth Building
Tibetan Vernacular Dwelling
II Palace-related buildings
Such courtyard-style buildings are where the ancient imperator managed affairs of state and lived.
Gu Gong, the Imperial Palace
The Palace Turret
Mukden Palace
III The Altars
Ancient Chinese altars are where people gather to worship the ancestors and hold ceremonial activities for the blessing by heaven deities. For long ago they have been showing respect for the nature and its offer here and praying for another year of fine weather and without plagues or disaster. Some altars were constructed in memory of those who have done great contributions to history or country. Come and see altars distributing around the land of China.
The Temple of Heaven: An Imperial Sacrificial Altar in Beijing
The Imperial Vault of Heaven, Beijing
Temple of Agriculture, Beijing
Imperial Ancestral Temple
Temple of Confucius, Qufu
Ancestral shrine
IV Religious Buildings
Ancient people used to hold all kind of religious activities in these places including temple and tower of Buddhism, temple and monastery of Taoism, Mosque of Islam, grotto temple and so forth. They are mostly courtyard-style, with the grotto as the exception. Among them buildings relating to Buddhism and Taoism are most exuberant as they have the most believers, with the Taoism being one that originated in China.
Shaolin Monastery
Foguang Temple
White Cloud Temple
Hanging Temple, Shanxi
Maijishan Grottoes, Gansu
Every religious building in itself has no essential difference in appearance, whether it be Taoism or Buddhism. Only that religious elements, which are uniquely interpreted, are integrated into them and demonstrate connotations inside religious thinking.
V Garden Building
Traditional Chinese garden buildings are categorized into three types, respectively royal garden, private garden and landscape architecture. Ancient people has a special inclination for natural beauty, which's one of the gist to comprehend ancient poets' feelings and they enjoy being around nature. So years of developmen has showcased the most fundamental features of traditional Chinese gardens—— harmony between people and nature.
The Summer Palace, Royal
Beihai Park, Royal
Mountain Resort, Chengde
Classical Garden of Suzhou: Humble Administration's Garden
Classical Garden of Suzhou: The Lingering Garden
Shenshi Garden, Zhejiang
West Lake, Hangzhou
Black Dragon Pool in The National Park in Lijiang, Yunan
Daguan Pavilion in Kunming, Yunnan
Mount Tai, Shandong
VI Tomb Construction
In the land of China, people has been maintained firm belief in filial piety towards parents and elder generation. This philosophy has been exquisitely practiced among the imperial level as emperors of different dynasties were celebrated with lavish, elaborate burial according to the contributions made in his or her lifespan. Ancient Chinese valued the procedure of managing burial and would summon as many labor as they could to build a tomb at any cost, no matter which hierarchy people were in. Therefore, today we are lucky and honored to have various grand and rare tombs along with the great historical values they displayed, including culture and art.
Imperial Tombs of the Ming and Qing Dynasties
West Qing Tombs, Hebei
East Qing Tombs, Hebei
  Tombs found nowadays are mostly complete but the number of those on the ground is dwarfed by those built under. Above shown are three examples of well-preserved tombs that's exposed to more natural erosion. For more, one can visit the Mausoleum of the Yellow Emperor, the Mausoleum of the Great Yu and the Mausoleum of the First Qin Emperor etc.
VII Urban Facility
These kinds of building are constructed to facilitate everyday life or support specific needs. These facilities varies from walls, city gate towers, bell towers, drum-tower to bridges and roads in the city.
Bell Tower of Beijing
Drum Tower of Beijing
Zhengyangmen Gate Tower of Beijing
Bell Tower of Xi'an
For the preserved ancient bridges, one can find out more at Yinding Bridge in Beijing, Wanning bridge at Di'anmen outer street. Also, discover all those famous ancient town here and you shall witness those bridges within reach.
VIII Fundamental Buildings for military defense, transportation, water conservancy
As quoted in title, these ancient buildings are born out of the needs for military defense, better convenience and facilitation in the use of water. But to think the toils and sweats they shed in creating such grand wonders like the Great Wall, which isn't finished until 1878 and has then passed from several dynasties in its extension and greater scale. Anyway, these are authentic human wisdom dazzling the eyes.
The Great Wall
Shanhai Pass
Baodai Bridge, Suzhou
Zhaozhou Bridge (Anji Bridge)
Penglai Costal Military Base
IX Other
Qinghua Pagoda
Four-Gate Pagoda of Shentong Temple
Memorial Archway
Screen Wall
Pawnshop(commercial)
Beijing Huguang Guild Hall
Ancient Courier Station
Ancient Academy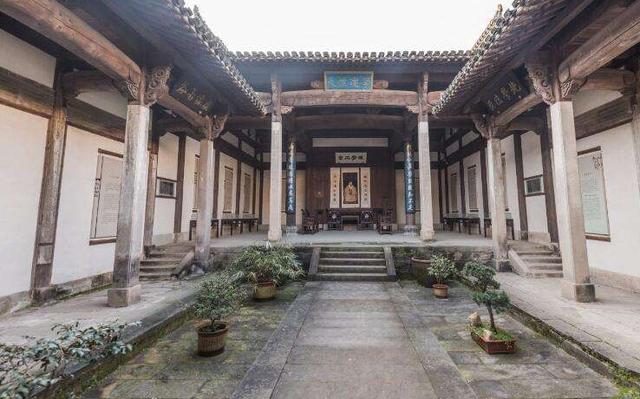 Directorate of Imperial Academy
Ancient Chinese building, just like others, contains unique cultures and remain as a trace of ancient sense. Although we have stepped into a brand new ear with creative modern designs of architecture that blow people's mind and overturn our regular assumption, people have to embrace these ancient buildings as they are nevertheless ingenious and cultural symbols that tells the history and development of Chinese architecture.
Here at AIMIR, you can find creative architectural visualization and well-tuned services at your disposal, for more information, contact us or drop us a line.