Architectural visualization is a tool to create 3D rendering with high-quality visuals with the help of BIM or CAD software. Moreover, it also assists all parties involved in the construction projects to participate in the entire design process for better collaboration. And today, in this blog, we'll reveal five ways that conduces to a perfect understanding of design at any project stage.
Create Effective Communications with Potential Clients
While developing new clients, designers find it difficult to make potential clients understand the design under various constraints and hammer out some proposals. The key to success is heating their imagination. By using architectural visualization tool, designers are able to quickly generate, review and display their visions which are laden with unique and wonderful elements. And it's enormously helpful to make potential clients have a comprehensive understanding of the design and determine their needs and concerns without hesitation. It is no exaggeration that architectural visualization saves the cost of communication for the reason that it guarantees consistency of what design teams convey and what the owners understand. As a result, it reduces chances of misunderstanding and redesigning.
Answer Critical Questions Effectively
Clients are often concerned about questions such as daylight exposure and camera angles. Confronted with this kind of doubt, the designers don't need to explain more. Architectural visualization can come into play, directly giving answers to these questions in a quite efficient manner. It provides a visual presentation of the project influenced by different factors such as viewsheds, shading, and radiation exposure. Through the assessment of vivid analog images of exposure to solar radiation, the clients can see the lighting situation very intuitively and get everything arranged logically.
Change Design Options Promptly
One of great advantages of architectural visualization is that design choices and options are substituted and reviewed flexibly as requested. Thus, the clients are able to quickly make a comparison between various design details which are displayed in the 3D digital rendering in real time. This enables them to determine what is needed in their dream buildings. In addition, switching modeling scenarios is practicable in the 360° virtual tour. It provides static spherical views with hotspots that allows the viewer to jump between scenes. Both of them bring great convenience and dynamic interaction to all the parties during the cooperation.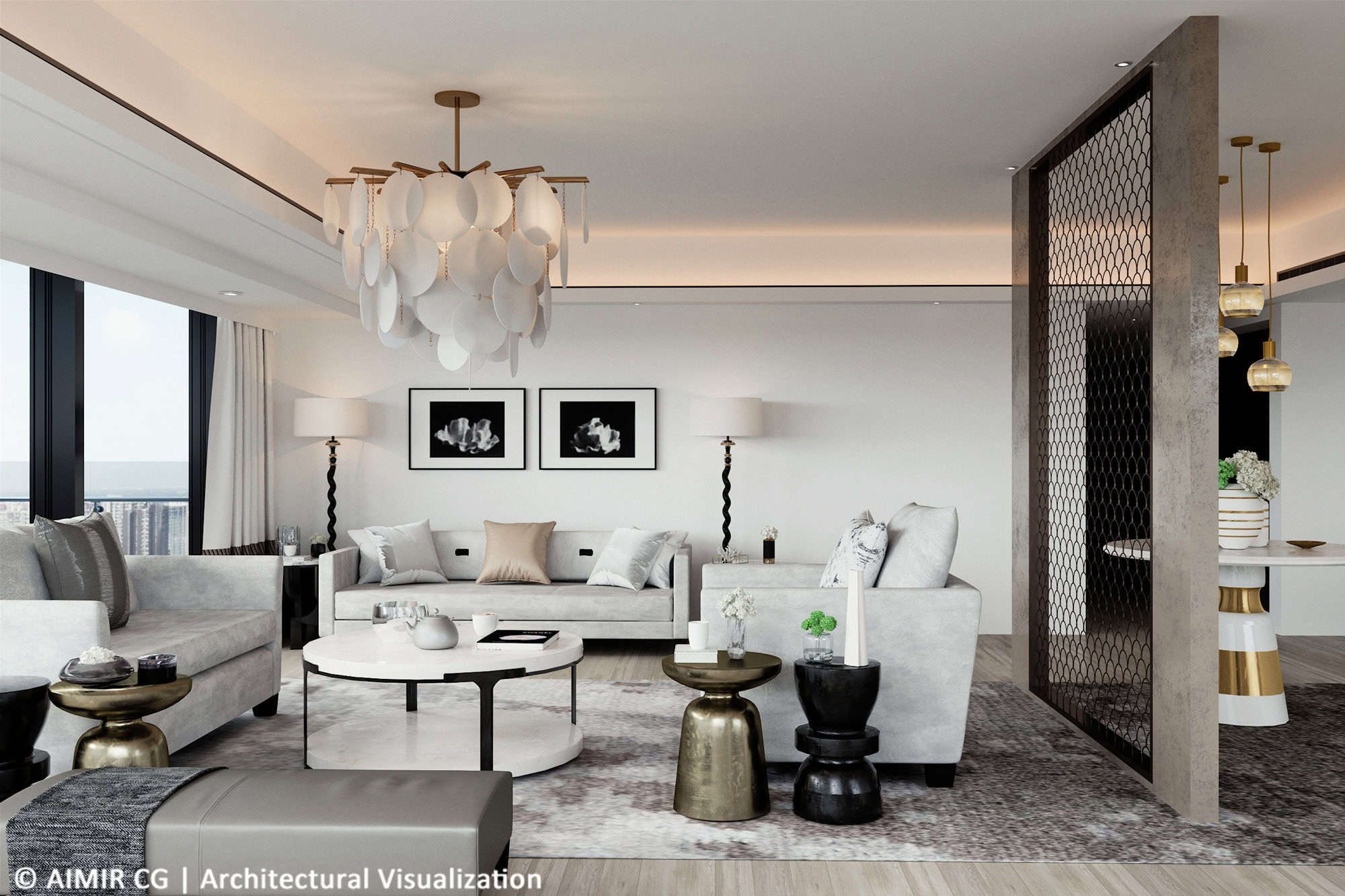 Expose Quality Issues Quickly
In many cases, mistakes of architecture models are difficult to notice in the CADs and plan drawings in the early stage, even though in 3D space. Some quality problems don't come bubbling back to the surface until the construction starts. These issues are truly a time-killer and even a cost failure. In this respect, architectural visualization can help a lot because it makes incorrect modeling details readily visible. As a result, these quality issues are easy to detect and solve promptly.
Make Rapid Changes
Change is always going on in rendering process. However, no one wants to see the construction process delayed by last-minute changes. In this situation, architectural visualization makes a contribution to making final changes rapidly so that the clients review and confirm modification quickly. It's conducive to increasing efficiency to ensure smooth construction operation. With the aid of architectural visualization, what can be achieved is that all parties understand designs promptly and accurately and, finally, 3D artists deliver targeted 3D works for implementation of projects.
Architectural Visualization, an Enjoyable Way to Design
Visualizing your idea enables the appropriate design to be understand and seen quickly and accurately. AIMIR is a studio dedicated to photo realistic architectural visualization and virtual reality experience. If you want to integrate visualization into your design workflow, kindly visit AIMIR's website and get your ideas fly.